The Void
The Void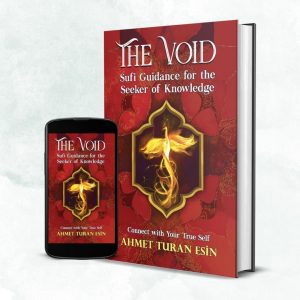 The individual's worth is often defined by her or his belongings. Tragically, people are unable to create their reality but instead try to fill the void inside by playing the standard society-given roles. By doing so, we unconsciously choose a herd member role because we can neither define ourselves nor find the truth. Social media groups, community gatherings, political parties, football clubs and faith communities predispose people to their respective understanding that often make humans display mechanical behaviors, like robots.
Do you also feel as if the world is being dehumanized?
Modern humans become gradually condemned to a level that lacks meaning because of their detachment from the Sacred. They cannot make sense of their pain, and instead of seeing the things that happen to them as a test of patience, they begin to see it as an ordeal. From this, a rebellion begins.
'The world of the wise' is overflowing with little gods and goddesses who take their own worth as absolute. They are walking around confidently in arrogance, talking and taking actions without the slightest doubt about themselves, and the correctness of their views. And we are still treading the water. Everything that was once said to be impossible has happened in just two years. The whole world is moving towards an authoritarian system. Yet, we wanted to talk about beauty. As the author said, we would have planted the world and then moved away.
Is morality such a volatile thing? If morals and ethics are changing so fast, it means that we are manipulated. Only God gives us freedom. If He prevails, we are free, and if He does not, we have no support. How will we use our will, how will we sin and fall, to learn who we are?
How will we show our remorse for a sin, how will we return to Him for repentance?
Is our salvation to return to the sacred as concepts become hollow? This is it, isn't it? When people turn their lives toward the sacred, they introduce meaning into their lives. Humans are not much different from monkeys when there is no sacredness.
It is the construction of identity that distinguishes people.
If we feel a responsibility to the next generation, to the earth, and if we do not want that generation to come out while destroying all our values and meanings with arguments that are too strong for us to even respond, now is our time to do the work…
---
---
Ahmet Turan Esin
---
RESEARCHER – AUTHOR
He was born in 1975 in Malatya, Turkey. He was orphaned at the age of 12. He spent his childhood under the supervision of Sufis. In the realm of Sufism, which he became a part of at a very young age, he was granted permission ( ijazat) from the path of Naqshbandi, one of the most widespread and distinguished sects among Muslims. In the following years, in the guidance from Qadiri, Rufai, Bektashi, Halvati schools, he has received ratifications on avrad, hizb, adhkar and nafs-purification from the paths of Shazali, Cheshti, Bedouin and Senusi. He has received his undergraduate education in philosophy and psychology.
After his education, the author had a ten-year of seclusion without ever leaving his library and working environment. In this period, adhering to the tradition, he worked on the practice of Sufism under the conditions of the modern world, which is always a fresh opportunity to look at the world from a different perspective.
Experiencing the spiritual disciplines of different beliefs in the world through an eclectic system, the author shares the information that he thinks shall be useful to the people through seminars and private consultancy services, and continues to expand his works from different fields.
The author has no affiliation with any political group, sect, community, organization or party.

---
Author Contacts






---