The Ridders
The Ridders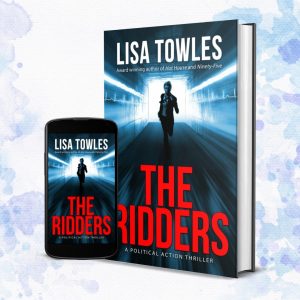 Brock "BJ" Janoff and his older brother Jonas run a private investigation firm in Venice, CA. BJ is randomly approached by a stranger on the street with a proposition he can't refuse – one million dollars to deliver a single envelope to a hotel lobby. They pay him up front, which sounds good on the surface, but now BJ's life is in danger if he doesn't deliver the envelope in time. Obsessed with the envelope's contents and the "why me", BJ follows clues to investigate the players behind what he believes is an organized crime scam. When an act of brilliance changes the balance of power, the safety of everyone he loves is in jeopardy. And the more he digs, the closer he gets to truths he can't bear to face – about the elusive Bilderberg Group, his missing father, and the fate of everyone he loves.
---
---
Lisa Towles
---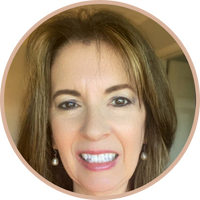 Lisa Towles is an award-winning crime novelist and passionate speaker on the topics of creativity, fiction writing, and strategic self care. Lisa lives in Northern California.
Her latest thriller, Hot House, was published by Indies United Publishing on June 15, 2022 and her upcoming political thriller, The Ridders, will be released on November 30, 2022. Her books have won numerous literary awards, and Lisa attributes part of her success to the fellowship and support she gets from membership in Mystery Writers of America and Sisters in Crime. Lisa has an MBA in IT Management and, in addition to writing, she also works full time in the tech industry. Check out Hot House on her publisher's website (indiesunited.net/hot-house) to read a sample, watch the book trailer, and read editorial reviews, and you can pre-order The Ridders on Amazon.
Other publications include Ninety-Five, The Unseen, Choke, and published under Lisa Polisar Knee Deep, Blackwater Tango, The Ghost of Mary Prairie, and Escape.
Before he retired from the workforce, he worked in varied fields including several years as an Artillery Officer in the US Army, an oilfield roughneck, an owner/manager for restaurants, and as a teacher of music and theater.
He moved around quite a lot when he was younger– across the US, the Pacific, and Asia. He has experienced Europe and the Caribbean too. He draws on all of the experience and flavor of the different places he's been for his novels.
The arts have always been important to him and he has composed several pieces of music, including his first symphony. His hobbies are reading, theater, and traveling.
His first published book, The Sigma Factor is packed with suspense, thrills, humor, and plenty of plot twists. It keeps the reader's interest throughout the entire novel. While this is the only book he has published, his next book has already been accepted for publishing, and he is currently drafting the sequel to The Sigma Factor.
---
Author Contacts






---