Storm Season (A Friday Harbor Novel)
Storm Season (A Friday Harbor Novel)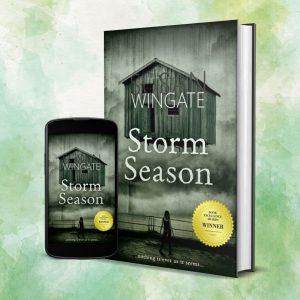 "I'm still reeling after finishing Susan Wingate's latest, STORM SEASON. Brilliantly written, here is a tale that grips you by the throat from the opening prologue to the gut-punch of an ending. Both tender and brutal, intelligent and visceral, each page carries a reader further down a harrowing path to a conclusion both inevitable yet also shocking. This novel will leave an indelible mark on your soul. Don't miss it."
—James Rollins, New York Times bestseller of The Demon Crown
"In STORM SEASON, bestselling author Susan Wingate delivers a spellbinding page-turner. Harrowing and heartbreaking, this is the story of a grief-stricken mother's tenacity in her efforts to bring to justice the monsters responsible for her daughter's drug overdose. Meg Storm is a heroine you can really root for. Once you pick up this riveting thriller, you won't want to put it down." —Kevin O'Brien, New York Times Bestselling Author
"Meg Storm is intimate with grief, and with guilt. And if Storm is, so must Susan Wingate be, author of this heartbreaking thriller. Both emotions are palpable in STORM SEASON, from the first to the final page. With a fine eye for detail, and an exquisitely tuned empathy for her character's agony, Wingate leads the reader from worst to worse as Storm allows no stone to go unturned in her pursuit of the carrion eaters responsible for her daughter's death. A visceral, personal, unflinching look at the insidious plague decimating this country, STORM SEASON will have you double-checking the locks every night and holding your loved ones a little bit tighter." —Randall Silvis's writing fellowships from the National Endowment for the Arts, the prestigious Drue Heinz Literature Prize, a Fulbright Senior Scholar Research Award, six fellowships for his fiction, drama, and screenwriting from the Pennsylvania Council On the Arts, and an honorary Doctor of Letters degree awarded for distinguished literary achievement.
"The author writes with a shrewd, confident style; the characters' experiences are often perceptible to readers. For example, Meg endures an emotional reaction as physical anguish: "This new pain was like a shot to the chest, radiating down and dark, through the soles of her feet." Violence is stark but fleeting, as the profound tale is more about loss than revenge. A bleak but undeniably affecting family tale." —Kirkus Reviews, August 2, 2018
"Susan Wingate is guilty. She caused me to lose a full night's sleep. That's how engrossing her newest novel, STORM SEASON, is. Like an onion, the layers keep peeling away revealing new twists and turns that keep you glued to the page. Her writing is impeccable and the world she creates, while at times as tragic as a car wreck, is both haunting and impossible to ignore." — New York Times and USA Today Thriller Award winning author, Vincent Zandri.
"Grief, guilt, and punishment for crimes walk closely together in an evolving story which brings both Meg
and her readers on the brink of disaster as reconciliation and recovery remain elusive goals for many of the characters. The result is a riveting, actionpacked inspection of one woman's life gone awry as she sets out to rescue others only to come full-circle to discover her own strength and ability to survive." — D. Donovan, Senior Book Reviewer, Midwest Book Review
"When the book starts out with the death of her daughter, you'd think things couldn't get much worse for Meg—but they do. More deaths, manipulation, revenge, and redemption all play important roles in Susan Wingate's fast-paced masterpiece STORM SEASON. Susan's deftly controlled writing style has the reader feeling everything the character goes through—which is exhausting and wonderful." — Terry Persun, Award Winning & Amazon Bestselling Novelist
"In the tradition of GONE GIRL, Susan Wingate's STORM SEASON is both layered and nuanced. Like a striptease. the story unwinds itself, building one fear above the other. She has created a world both surreal and REAL, where regrets don't just swallow you whole… They KILL you." –JCarson Black, NY Times Bestseller, www.jcarsonblack.com
"STORM SEASON… ranging from the book's dense prose to its format, Wingate demands readers' close attention from the very first sentence to the last. But does it pay off? Absolutely. Prepare to be haunted long after turning the final page." –BestThrillers.com
---
---
Susan Wingate
---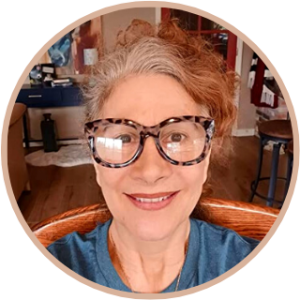 WINNER OF EIGHT BOOKS AWARDS for "How the Deer Moon Hungers"
WINNER OF THE THRILLER CATEGORY in the 2019 Book Excellence Award for "Storm Season"
Susan Wingate writes about big trouble in small towns and lives with her husband on teeny-weeny island off the coast of Washington State where, against State laws, she feeds the wildlife because she wants them to follow her around their property.
Her ukulele playing, as her Sitto used to say, "Is coming along."
Susan Wingate is a #1 Amazon bestselling and award-winning author. Wingate's books can be found in libraries across the country, at brick-and-mortar bookstores like Griffin Bay Bookstore, and major online bookstores like Amazon.
---
Author Contacts
---