Riven Calyx (An Escavian Chronicle)
Riven Calyx (An Escavian Chronicle)
Already jaded by two years of war, Mordrak accepts the honorary office of White Knight with both hands, the title bestowed upon him for his outstanding service to King Tell, his liege. His first mission is to find a wizard to relieve the city Nan Enn of a curse that is apparently depressing the denizens so much so that people are resorting to suicide.
King Tell is taking over the land of Escavia under the auspices of unifying the kingdoms. He had banned wizards from the lands, even though they had taken no sides, but now he is being tormented by one who has brought this malaise over the Nan Enn. He rightly realises that he needs a wizard to relieve this spell.
The adventure mostly takes place through the eyes of Mordrak whose journey takes him into the world of wizards, and to the climax taking place in the land of Fairie.
---
---
Mark Leon Collins
---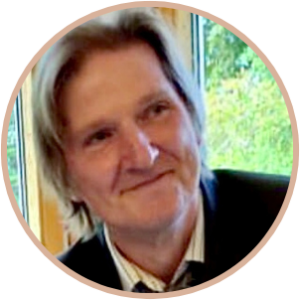 Over the years, Mark has written a number of chronicles set in the world of Escavia. The name was derived from a map sketched for his very first novel which never cut the mustard.
Mark has had numerous short stories published in the small press with positive reviews: Such are ghost stories, a little science fiction and of course… fantasy.
Hobbies include playing board games, table top wargames, computer games. He reads mostly Christian theology, but also enjoys folklore as well as Norse mythology. He lives with his wife in Surrey.
---
Author Contacts
---