Recall
Recall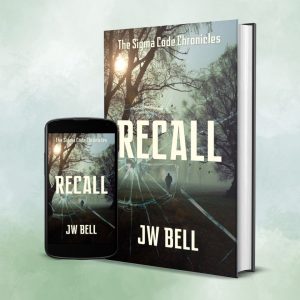 Sam doesn't know. He's not crazy, he just can't remember; it's all missing. Well, not all, he can't remember what he should — things like who he is, where he's been, or even his name, but he can remember what he shouldn't, several other people. These remembered personalities are past lives, and he doesn't know how the hell they got in there. They talk to him, hassle him, telling him what to do to evade all the people chasing him — the police, a Federal Task Force, Isis, and an assassin! Even his psychiatrist betrayed him. He's gotta run.
His world is crazier than an old lady scattering dung.
What the hell is going on? Find out in this psychological/political thriller, Recall, which builds suspense from the first murder through the last gunshot. An extremely thrilling read!
---
---
JW Bell
---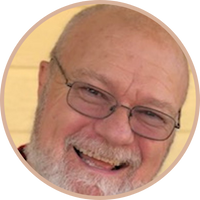 JW Bell and his wife, Catherine, live on an acreage in Northeastern Arkansas along with the ten kids still living at home. The two oldest live near Little Rock with their own families. The large family shares their space with five dogs, several chickens, two pot-belly pigs, and a white pony that the youngest girl wishes was a unicorn .
Before he retired from the workforce, he worked in varied fields including several years as an Artillery Officer in the US Army, an oilfield roughneck, an owner/manager for restaurants, and as a teacher of music and theater.
He moved around quite a lot when he was younger– across the US, the Pacific, and Asia. He has experienced Europe and the Caribbean too. He draws on all of the experience and flavor of the different places he's been for his novels.
The arts have always been important to him and he has composed several pieces of music, including his first symphony. His hobbies are reading, theater, and traveling.
His first published book, The Sigma Factor is packed with suspense, thrills, humor, and plenty of plot twists. It keeps the reader's interest throughout the entire novel. While this is the only book he has published, his next book has already been accepted for publishing, and he is currently drafting the sequel to The Sigma Factor.
---
Author Contacts






---