Mythological Astrology & Psychology
Mythological Astrology & Psychology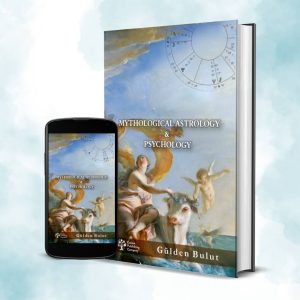 The people of the archaic era had formed the basis of astrology by observing the sky. People who had lived thousands of years ago had depicted a synchronization between the sky and the earth and created divine figures; and they gave words to them as if they were writing a play. They reached the secret of life in Sumerian-Babylonian, Egyptian, Greek, and Roman mythologies, fit prophecies into their lives, and believed in them. When we looked at mythology from an astrological perspective, all secrets became revealed. Messenger god Hermes shed a light on the reasons beneath Geminis' curiosity. Needless to say that, I also had to study archetypes while researching these topics. The legends did not lay everything bare in all its clarity; the symbols in the myths had to be evaluated together with analyses of the unconscious. I listened to the words of Sigmund Freud and Carl Gustav Jung, as well as their followers, Erich Neumann and Joseph Campbell. I also established connections between mythology and astrology by using the theories of Erich Fromm and social psychologists. Thus, the placements of the planets in natal charts became even more meaningful.
Like Hansel and Gretel left a trail of breadcrumbs behind them and followed them to find their way back home, I followed and researched the mythological legends left to us by the history of humanity; I blended them with psychology and astrology. In this journey upon which we will embark together; Hades will tell us how power works in the underworld, Gilgamesh will mesmerize us with his epic, and we will learn about Jupiter with the words of Zeus, the god of gods. They will bring us closer to the courage of Leos, the mysterious world of Scorpios, and many more.
Thunder is no longer the voice of the furious god Zeus; no tree nor river calls out to us. Because we ignore their spirits. We have severed our ties with the nature, but they still show themselves within our lives and natal charts. When we place the gods and goddesses into our unique natal charts, we will be writing our own myths as well. I thoroughly enjoyed doing research for and writing this book. Sometimes I saw Inanna by my side, and sometimes my dreams were accompanied by sleep fairies. Here's hoping that you come across your own story in fairy-tale-like realities…
---
---
Author: Gülden Bulut
---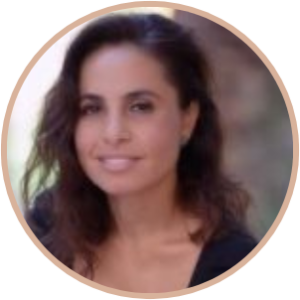 She was born in 1977, in İzmir. She graduated from Age University Chemical Engineering. She has completed her postgraduate education on the subject of "Human Studies In Social Sciences". She received training on Neoclassical Astrology in the Zodiac Astrology Academy. She has completed her basic level education in the Psychological Astrology of London Centre. She has a basic level astrology certificate from the National Council for Geocosmic Research. She is the writer of the books "Mitolojik Astroloji ve Psikoloji" ("Mythological Astrology and Psychology"), "Astrolojik Arketipler", ("Astrological Archetypes"), "Gökyüzünün Söyledikleri" ("What the Sky Tells") and "Aşkın Simyası" ("Alchemy of Love").
---
Author Contacts
---