Journey of the Acolyte: An Escavian Chronicle
Journey of the Acolyte: An Escavian Chronicle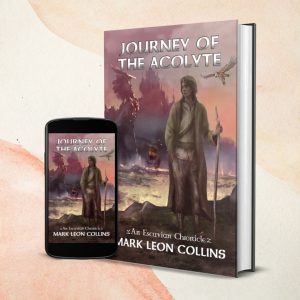 Vesperos is a believer in a God named Sharlom who has called this teenager to his service. The people who believe in him are called Judezzeks. This young man, Vesperos, after a run-in with some town thugs, is sold into slavery to a pirate ship; to his friends and family he simply disappears.  However one of his friends is an elderly wizard who deduces that Vesperos is in trouble, where he and Telli, an older youth by a year or two leave everything to find him. The narrative relates the paths of both parties.
Essentially the pirates are overtaken by a storm on a pirate isle, which Vesperos had warned the population about and he was the only one to survive. In time he is rescued by a naval ship and sold again into slavery, this time to a drama society.
Finally a Judezzek  buys his freedom where he joins the local group readying themselves to confront the pagan priesthood who entirely disapprove of the Judezzeks and do all they can to thwart and even kill them which is the climax of this Escavian Chronicle.
---
---
Mark Leon Collins
---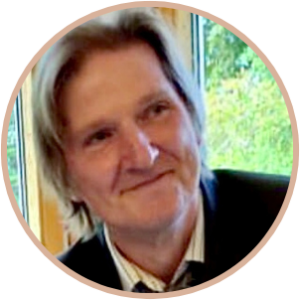 Over the years, Mark has written a number of chronicles set in the world of Escavia. The name was derived from a map sketched for his very first novel which never cut the mustard.
Mark has had numerous short stories published in the small press with positive reviews: Such are ghost stories, a little science fiction and of course… fantasy.
Hobbies include playing board games, table top wargames, computer games. He reads mostly Christian theology, but also enjoys folklore as well as Norse mythology. He lives with his wife in Surrey.
---
Author Contacts
---