Jesus Gardens Me
Jesus Gardens Me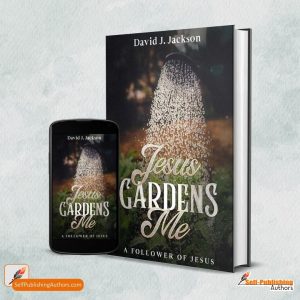 In JESUS GARDENS ME, section one, David Jackson proposes a radical view of the occupation of Jesus.  Working from a personal experience in an Easter Garden, he proceeds to research material in Cross-Cultural anthropology to arrive at a new understanding of the Historical Jesus. He follows this by a close look at the Easter Moment of Jesus and Mary Magdalene in the garden tomb area. He follows this with an extensive treatment of interpretations of this event: "fanciful speculation" or "fruitful contemplation."
Section two is dominated by Consciousness Raising trips, which he felt Jesus "Gardening" him. The different realities of the under developed South America and overdeveloped North  America are demonstrated in story telling fashion.
Section three continues an attempt to invited readers to a deeper relationship with Jesus.
---
---
David J. Jackson
---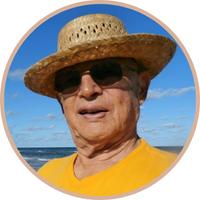 David Jackson is an 84 year old author. JESUS GARDENS ME is his first book.  Prior to marrying his wife, Alva, some 12 years ago, he was a Catholic Priest. He has travelled extensively in Mexico, Central America, South America, pilgrimages to Mexico and to shrines and Sacred Places in Rome, Assisi, and extensive sites in France.  With his wife he has enjoyed some five Viking cruises.
His academic credential include two Masters degrees, an M.A. in Scripture from Catholic Theological Union and an MDiv from Sacred Heart School of Theology in Hales Corners, Wisc. He has been an avid letter writer to Newspapers.  The content of these letters has centered around issues of Peace and Justice. He has taught at the high school, college and Theology school levels.
David was an athlete in baseball, football and hockey.  Presently he bikes for about 7 miles a day and occasionally he golfs..
---
Author Contacts
---