H2LiftShips A Backstory
H2LiftShips: A Backstory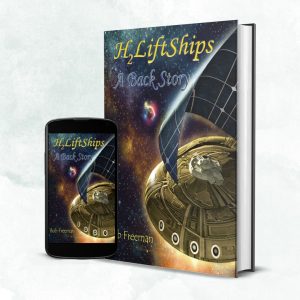 Graciela Lucerne was done with secondary school and off to the Luna Academy to earn her Lieutenants' pip. Leaving her trading family behind was an easy choice, although her passive-aggressive mother and alcoholic father would prefer she stay. After all, someone had to do the grunt work on their solar sail cargo ship.
On Luna, Graciela with her compadres: canines, other primates and octopuses, learn the skills they would need to earn a berth on solar sail or rocket ships. A Lieutenant's bar was fine, but she set her sights on becoming a captain of her own ship and competing with her parents in the great heliospheric void.
At the LiftShip Training Academy on Earth the students learn all the management skills needed to become a licensed captain. A school break becomes a road trip north, hacking self-driving cars and learning the intricates of a real ocean.
Her first assignment is on the *LunaCola*, where the newly minted Captain Graciela has to launch the ship then land on Luna before blasting off to the asteroid belt via the L2 Langranian boost laser.
Meet diverse sentients on colonized asteroids, pirates and family as Graciela makes her mark in Sol's heliosphere, speeding around its galaxy.
---
---
Bob Freeman
---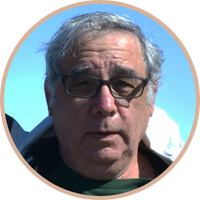 Anaerobic Microbiologist exploring Lignin Degradation.
Public Health Microbiologist/Lab Director, playing with all of the deadly, infectious organisms of the time.
Software Designer (Laboratory Information Systems)
A writer of an untold number of protocols, procedures, and instructional scientific manuals considered by many to be SciFi.
Builder and welder of many poorly designed devices and structures.
Owned by numerous Australian shepherds over the years.
---
Author Contacts






---