Coup de Grâce
Coup de Grâce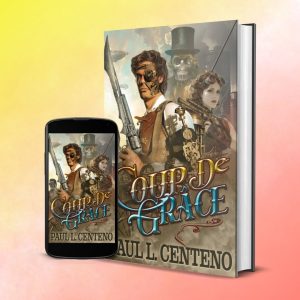 Clockwork cities. Steam-powered airships. Magic. Time travel. Cerebral characters struggling to stop the creation of an alchemical power capable of obliterating all life on the planet. Coup de Grâce has all of this and more. It is from the start a relentless ride, richly populated with wonders as any Golden Age novel.
The tropes of science fiction and fantasy merge with steampunk to create an enthralling story with heady action scenes that propel a spirited adventure.
An innovative sci-fi epic with enough dramatic twists, cliff-hangers, and sudden reversals of fortune to keep readers' pulse elevated.
Coup de Grâce triumphantly celebrates the many pulpy facets of the genre in this emotionally resonant chronicle.
---
---
Paul Centeno
---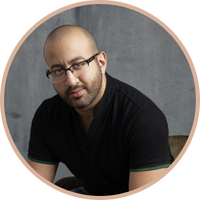 Paul L. Centeno is an award-winning author and finalist for the 2022 Killer Nashville Claymore Award. Born and raised in New York City, he studied at Herbert H. Lehman College where he earned a BA in Philosophy and Creative Writing. After graduation, he worked with Gabriel Packard, Associate Director of the Creative Writing MFA Program at Hunter College, to improve his craft.
His fantasy novel, The Vagrant Chronicle, was critically acclaimed in Writer's Digest Annual Indie Book Awards. Kirkus Reviews stated, "Centeno yearns to create something completely new, and if we immerse ourselves in his cosmos, we will be richly rewarded." He recently won awards from Writers of the Future for his short stories, Steamwalker and Celestial Heights. As of 2020, he signed a contract with actress Courtney Holly to create the audiobooks of his new fantasy series.
---
Author Contacts






---