Cast No Shadow
Cast No Shadow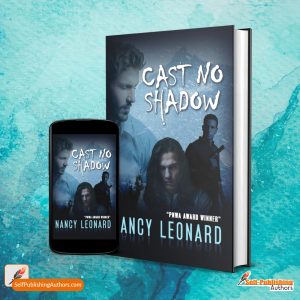 Family ties can be a strong motivator. But at what point do they go too far? Bruce Weingarten will learn the answer to that question and others in Nancy Leonard's "Cast No Shadow".
Controlled by his father for most of his life, Bruce finds himself losing his grip on what is right and wrong after a threat to his girlfriend, Ellie. His hatred for his father grows and mistrust of his "brother" Alec reaches an all-time high after Bruce learns what Alec has done on behalf of their father. After years of psychological abuse and control, Bruce finds himself seeking growth and redemption in an unlikely location: prison. Can life be different for him? Can he become a better person? Ellie's sister Lizzie seems to think it's possible and offers Bruce hope.
Alec disappears to Montana, following a target that he was ordered to harm, but instead has decided to protect at all costs. Eventually, Bruce makes new friends and decides to change his life for the better, starting right where he's at, two years in prison. During those two years, Alec has established a life for himself with Tashi and her family on the Blackfeet Reservation in Montana. Lizzie continues to build a relationship with and encourage Bruce. Ellie has come to love her rescuer, Paul, and their father is watching his world crumble before his eyes.
Bruce and Alec eventually reunite, but can they ever overcome their past? Can Bruce find redemption in Montana or will he be cast out and forced to rebuild somewhere else?
As events unfold and relationships are built and broken, Bruce will try to build a new life for himself, no matter the cost. But at whose cost will he build that new life – his own, or that of those around him?
Cast No Shadow by Nancy Leonard details Bruce and Alec's lives in three distinct sections, under the thumb of their father, in prison and escape, and reunion. Through anger, violence, forgiveness, and second chances follow these brothers on their journey to a new life.
---
---
Nancy Leonard
---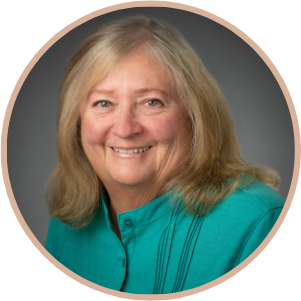 Nancy Leonard, the author of Cast No Shadow, retired in 2007 ending a 35-year career as a physical therapist and rehabilitation clinic manager. She subsequently discovered the joy of writing fiction and a compulsive nature. In addition to her soon-to-be published novel, Cast No Shadow, she has published three previously novels available on Amazon: Headwaters, Becomes A Horseman, and The Earth's Backbone, all joined into The Relentless River Series. Two other books are in the editing process, expanding her fictional world into international arenas, including the Middle East and Eastern Europe.
In the process of writing The Relentless River Series, the author discovered the glory of Northern Montana and the on-going friendship of Blackfeet Native Americans, some of whom are assisting her to portray authenticity and modern-day points of view of several on-going characters.
Becomes a Horseman was a finalist in the prestigious Nancy Pearl Award sponsored by the Pacific Northwest Writers Association in 2018. Cast No Shadow was honored with a second-place award in the PNWA contest for unpublished mainstream fiction, September 2022, competing with over 450 entrants.
Recent other passions include playing acoustic guitar and taking flying lessons. Her interest in flying was sparked by book research to better understand a post-military pilot character. Nancy and her husband, Peter, live in Port Townsend, Washington.
---
Author Contacts
---