Becomes a Horseman (Relentless River Series Book 2)
Becomes a Horseman (Relentless River Series Book 2)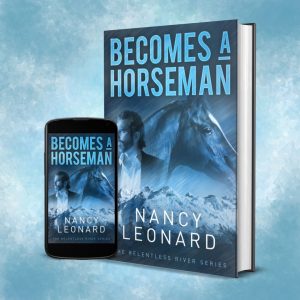 Paul Thomas, a man seeking relief from his troubled past, stumbles onto a beautiful young woman, Ellie O'Connell, who has been savagely beaten. His attempt to help her threatens all the stability and control he is striving for as he learns she is a pawn in a desperate game played by shadowy forces.
A tycoon's lust for power and influence, including the desire to acquire vast mineral resources underlying Montana's Blackfeet Nation, drives his son, Bruce Weingarten, Ellie's former lover, to madness and attempted murder. Love, hatred and guilt are all present as the reader is transported to a gritty panorama of revenge and atonement as Paul copes with events in his past that have molded him.
The setting is the magnificent splendor of northern Montana, including people of the Blackfeet Nation who provide sanctuary and loyalty.
Paul ultimately must overcome murderous rage, on-going mental distress, and violent obsessions in his final opportunity to rescue the woman he loves.
---
---
Nancy Leonard
---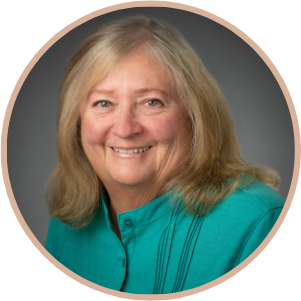 Nancy Leonard, the author of Cast No Shadow, retired in 2007 ending a 35-year career as a physical therapist and rehabilitation clinic manager. She subsequently discovered the joy of writing fiction and a compulsive nature. In addition to her soon-to-be published novel, Cast No Shadow, she has published three previously novels available on Amazon: Headwaters, Becomes A Horseman, and The Earth's Backbone, all joined into The Relentless River Series. Two other books are in the editing process, expanding her fictional world into international arenas, including the Middle East and Eastern Europe.
In the process of writing The Relentless River Series, the author discovered the glory of Northern Montana and the on-going friendship of Blackfeet Native Americans, some of whom are assisting her to portray authenticity and modern-day points of view of several on-going characters.
Becomes a Horseman was a finalist in the prestigious Nancy Pearl Award sponsored by the Pacific Northwest Writers Association in 2018. Cast No Shadow was honored with a second-place award in the PNWA contest for unpublished mainstream fiction, September 2022, competing with over 450 entrants.
Recent other passions include playing acoustic guitar and taking flying lessons. Her interest in flying was sparked by book research to better understand a post-military pilot character. Nancy and her husband, Peter, live in Port Townsend, Washington.
---
Author Contacts
---