America: Standing Strong
America: Standing Strong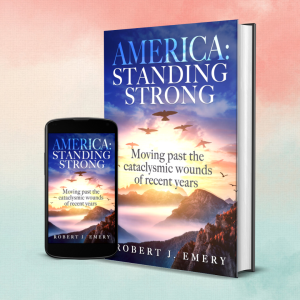 This book calls for a return to "common sense, reason, and compromise." Mr. Emery's guide focuses on the major themes… Black Lives Matter protests, Covid-19, the January 6 insurrection… changing demographics and social media to "the loss of civility" and threats to democracy… and offers reasoned and informed takes that are supported by solid research. With a career as a director and producer of feature length films, documentaries, and television shows, as well as post retirement publication of SF thrillers, Emery is a skilled storyteller with a gripping writing style that effectively distills the social, cultural, and political milieu of the last six years into less than 300 pages. A well-argued case for political and social healing in the U.S.
---
---
Robert J. Emery
---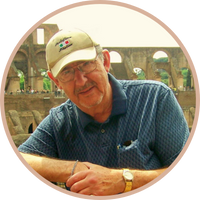 Member Directors Guild of America, American Association of Writers & Authors. The National Association of authors & Editors.
During his film and television career he has written, produced, and directed feature motion pictures and television documentaries and well as national television commercials and industrial films. He created and produced the award-winning ninety-one episode television series The Directors, the most extensive examination of film directors and the behind-the-scenes making of feature films. His award-winning four-part mini-series, The Genocide Factor, played to rave reviews on PBS stations across the country, and his 2007 MSNBC documentary For God & Country: A Marine Sniper's Story was honored with both the National Headliner Award and the Cine Special Jury Award.
Mr. Emery has won over seventy-five industry awards, including honors seven years in a row at The New York Festivals, two Golden Eagles from The Chicago International Film & Television Festival, top honors at HoustonFest, and the Best Dramatic Feature Film at the Los Angeles Angel City Film Festival for his Lifetime Movie Channel feature film Swimming Upstream.
Mr. Emery's 2017 novel, The Autopsy of Planet Earth, was awarded the 2017 Author's Circle Novel of Excellence for Fiction, the 2018 Readers' Favorite Award for Best Fiction, and the 2018 Book Talk Radio Book of the Year. His current novel, Midnight Black – The Purge was published in January of 2019. He is current at work on his next novel, The White Prize.
---
Author Contacts






---