H2LiftShips Vol 3 Bosons Wave
H2LiftShips Vol 3 Bosons Wave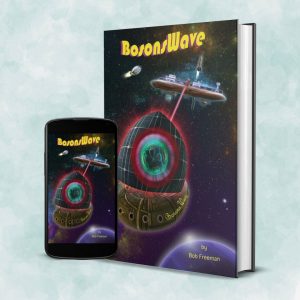 It was a nice, friendly Space Opera.
With passive-aggressive families, gambling, and double-dealing, but nice. Still, watch your back.
The third volume in the H2LiftShip Series starts off at the beginning of modern history, joining pieces of Jupiter's living clouds with Earth's octopuses and our DNA-infused computers. The octopuses signed on as navigators on Solar Sail ships, using their three brains, eight arms and love of math to explore the solar system with their mammal partners.
HiveMother, builder of bioGels at the Heliopause, tried to re-write the Heliotail HiveSisters' software in her image, precipitating the HiveWars.
We follow Captain Graciela, her crew and Captain Herb of the Heliospheric Navy as they escape the TailGel-enhanced algal rocket ships and join the fight at the Core: Earth and Luna.
---
---
Bob Freeman
---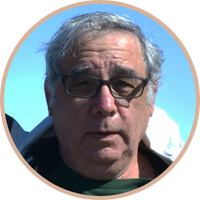 Anaerobic Microbiologist exploring Lignin Degradation.
Public Health Microbiologist/Lab Director, playing with all of the deadly, infectious organisms of the time.
Software Designer (Laboratory Information Systems)
A writer of an untold number of protocols, procedures, and instructional scientific manuals considered by many to be SciFi.
Builder and welder of many poorly designed devices and structures.
Owned by numerous Australian shepherds over the years.
---
Author Contacts






---